Tax Tip #4: Protecting Your Digital Footprint. Part 1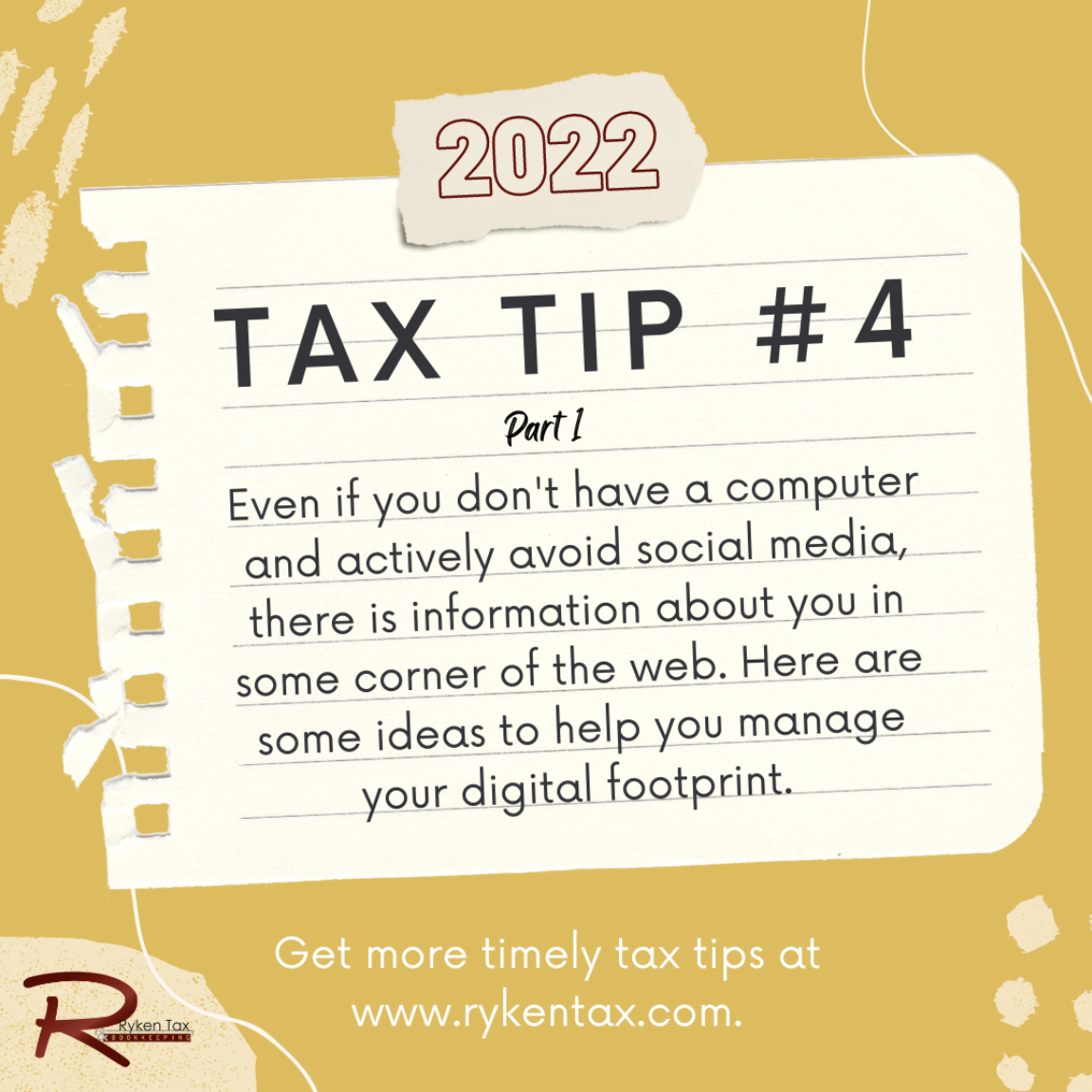 In today's digital age, it is impossible to avoid the internet. Even if you don't have a computer and actively avoid social media, there is information about you in some corner of the web. Here are some ideas to help you manage your digital footprint:
Actively manage your security settings:
Every app, social media site and web browser have multiple layers of privacy and security settings. When you download a new app or register with a new site, don't simply trust the default settings. Look through the options yourself to ensure you are comfortable with the level of privacy. One thing to watch for with apps on your phone is location settings. Some apps will track your location even when the app isn't running.
Protect your online image:
Career search firms now have strategies built entirely around recruiting through social media. In addition to recruiting, human resource departments will vet prospective employees by reviewing social media profiles. Pay attention to what others post about you, as well. If you are uncomfortable with what they are sharing, have a conversation with them and ask that it be taken down.
PART 2 coming soon!